Meet The Team
The type of care we provide to our patients is only as good as the team that delivers it . The people that make that happen at East Brewster Dental do so with your safety first , and a big smile second . Each memeber of our team has been trained to provide the highest standards that dentistry has to offer our patients in a relaxed and comforable setting .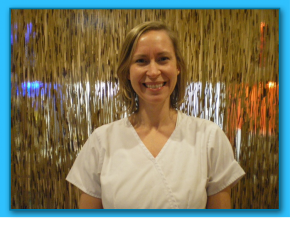 Colleen Mederios – Dental Hygienist
Patient education is my passion as well as learning and implementing new technology for the detection and treatment of oral and dental pathology. I am also passionate about a meticulous oral cancer screening. I feel that the Dental Hygienist and Dentist are the health professionals that are most likely to encounter oral cancer. Early detection of oral cancer is paramount to successful treatment and eradication of this devastating disease. I like working with Dr. Bellorini because he continually seeks to move our practice forward through the latest technology and procedures designed to provide optimum quality of care for our patients. He truly cares about the well-being of his patients as well as his staff. This has helped to create a positive, productive and welcoming practice that is a pleasure to be a part of. I graduated from the Cape Cod Community College Dental Hygiene program and have worked in the Dental field for over 10 years. I started as a Dental Assistant in a general dental practice and then in an orthodontic practice before going on to become a registered Dental Hygienist. I have lived on Cape Cod since 1997 and have 2 dogs, 6 chickens, a husband and a 1 year-old daughter. I have lived on Cape Cod since 1997 and have dogs, chickens,  my husband Dana and 2 children.
---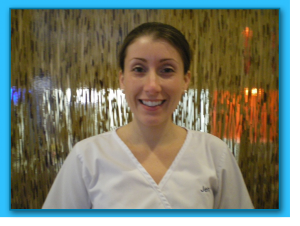 Jency Lynch – Dental Hygienist
I am a full time Dental Hygienist at East Brewster Dental. I am passionate and enthusiastic about my career. New technology in the field motivates and inspires me to be a better Hygienist and provide quality care to all my patients. One of my favorite things about my job is building relationships with my patients. Working for a great Dentist also makes coming to work exciting. Dr. Bellorini is a phenomenal Dentist who challenges his employees to strive for professional excellence. When I'm not working I enjoy spending time with my husband, family and friends. I also spend a lot of time at the beach and working on the never ending projects around our new house!
---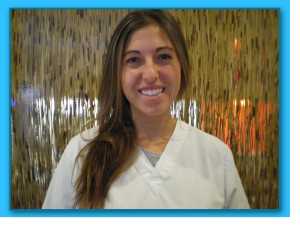 Ashley Johnson – Dental Hygienist
I have been practicing Dental Hygiene for 4 years and at East Brewster Dental since March 2012. What excites me most about being a Dental Hygienist is helping patients achieve a healthy smile. Helping a patient conquer their fears of coming to the dental office is another goal I set for myself. I am proud to work at East Brewster Dental because of the quality of work Dr. Bellorini does, also how Dr. Bellorini gives back to the Veterans that have given so much. Giving back to the Veterans is wonderful and heartwarming. When I am not working I love to spend time with family and friends. I always look forward to going to the beach for walks with my husband and our 2 dogs.
---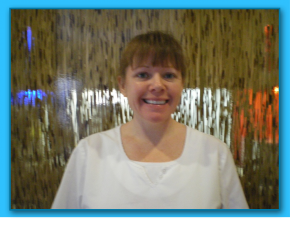 Jennifer Leger – Dental Assistant
I am very proud to say that I have had the privilage of working with Dr Bellorini for more than 5 years, and I have watched the practice blossom into the exciting and caring environment that it is today. Every day gives me the opporunity to work with the most amazing patients and the best co-workers around. We often joke about Dr. Bellorini's "lack of life outside the office" but with this dedication that allows him to provide the most up to date patient-friendly procedures the Cape has to offer. We take our job very seriously here at East Brewster Dental, but the halls and treatment rooms are often filled with laughter. What more could you ask for? I always look forward to going to the beach with my husband, 2 children and the dogs. We are always working around our home including lots of gardening. When we venture out it's usually to explore parts of the Cape that we may have past memories of or to places we have not yet discovered to make new memories.
---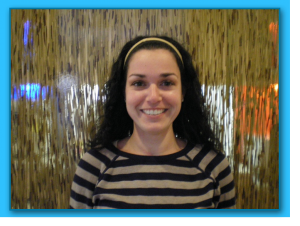 Jessica Vermaak – Dental Hygienist
I had been a dental assistant for 10 years both here and in California and recently graduated from the Cape Cod Community College Dental Hygiene program in 2016. I have been back on the Cape since 2009 and started working at East Brewster Dental in 2012. I really get excited learning about the new technologies the dental world has to offer. The office's exceptional dentistry, knowledge and up-to-date technology and equipment allows me to be the best hygienist I can be. My passion is to educate patients in understanding the connection between their oral health and overall health. I find it crucial that patients know why we are recommending treatment as well as what we are doing, how it will be done and what the outcome will be. My goal is to help people overcome their fear of the dental office and understand the importance of regular routine visits. I like to make my patients feel comfortable in the fact that I will be providing them a relaxing environment, open communication and top notch dental care. When I am not working I enjoy spending time with my boyfriend and our two adorable kittens Bella & Blue.
---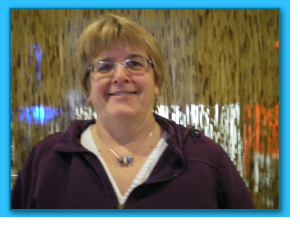 Nancy Wagner – Business Assistant
I have been at East Brewster Dental since 2009. The position here has continued to afford me the opportunity to work with people, which I really enjoy. I worked for over 25 years with a non-profit organization and then 10 years as a buyer in retail. The dental field is one that definitely brought a change of pace for me but really has been very exciting. The opportunity to work with a great group of people and in a work environment that puts patients first is very important and Dr. Bellorini does exactly that  His awareness of new technologies as they come along and wanting to provide the most professional care possible is awesome. The time and energy he gives to community service is something that I really think is exceptional. In my spare time I enjoy playing golf. I'm also a Washington Redskins and Nationals fan. Beach walks and spending lots of time filling in holes that my dog Bailey digs up makes spare time fun cause if you can't have fun, why do it!
---
Monica Barbano – Dental Assistant
I am excited to say that I am now a member of the East Brewster dental team! I started working as an assistant for Dr. Bellorini and Dr. Harris in July 2016 coming from a community dental office. I am eagerly learning more and more each day using new state of the art equipment and being taught by the best doctors and staff. I have been a dental assistant for the past two years since I graduated from Cape cod tech in 2014. That team at East Brewster dental has given me a great opportunity to continue to learn and grow to be the best assistant I can be. My goal is to eventually become a dental hygienist. For now I enjoy the outdoors on my days off swimming, hiking ,walking my dogs and of course camping and fishing are my favorites.
---
Leslie Ruiz – Dental Assistant
I graduated from Cape Cod regional technical high school in 2012, that's the day I became a dental assistant, which I love very much. I really love having patients come up to me and say thank you very much for getting my smile back.  My goal as a dental assistant is to make someone be able to smile big again and working with Dr. Bellorini I can reach my goal. On my spare time I love spending it with my son and wonderful fiancé. We love watching movies making forts and walking along the beach. Ever since I became a dental assistant is mother I have never worked a day in my life because I absolutely love what I do.
---
April DeLorenzo – Office Manager
I joined East Brewster dental in 2016. I have been a dental assistant for 16 years as well as a teaching dental assistant at the Harwich Cape Cod tech high school. I love working in the dental field and the doctors and staff at East Bruce dear dental off for a lot of opportunity and advancement. I was born and raised on cape cod and when I have time off I enjoy spending it with my husband Robert and my two wonderful boys, also my three dogs running and clamming on the flats.