Meet Dr. Stephen J. Bellorini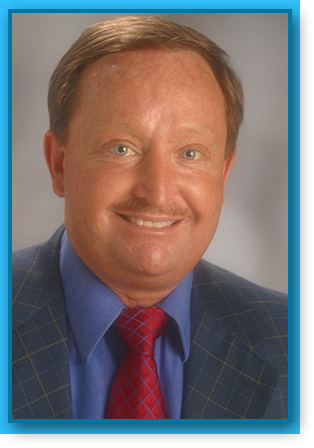 After graduating dental school in 1984, Dr. Bellorini's vision was to keep his practice and patients on the cutting edge of advanced dental procedures. Early on in his career, Dr. Bellorini became interested in how technology could enhance people's lives and change the dentist stereotype of drill and fill. Today Dr. Bellorini uses his extensive training in implants, lasers, and computers to see the endless possibilities to get a gorgeous smile and healthy teeth. Since then he has become a renowned speaker, lecturer and teacher to other dentists, and their staff and students at the University of Connecticut School of Dental Medicine. Recent advances in both lasers and CAD/CAM technology have lead Dr. Bellorini to be sought after by dental product companies as well as having numerous interviews with newspaper, radio, and the television media.
Dr. Bellorini continues to provide his patients the latest advances in all areas of dentistry. Recently, Dr. Bellorini has been continuing his oral surgery training with his long-time mentor Dr. Arun Garg, who is a world renowned clinical instructor.
During this 2 year training there are 2 skill levels of tests and documented cases needed to attain a Master's Certification and only 1% of the doctors attain this award. With 200,000
dentists currently in the United States and only 3% are members of the International Dental Implant Association. Dr. Bellorini is proud to be a member of both groups, and has trained his staff extensively in the necessary materials and techniques in providing these oral surgery services. This enables
our office to perform a wide array of surgical services which in many dental
practices are routinely referred out to another dentist/specialist.
While in private practice in Connecticut, Dr. Bellorini saw that there were many preschool and school age children who were unable to get access to dental care. He created a Give Kids A Smile dental program and worked with area dentists to provide access for these children to get the dental care they needed. Upon completion of 18 years in private practice in Bristol, Connecticut, Dr. Bellorini moved to Eastham, Massachusetts where he lives with his wife Marcy and their five dogs. Presently, along with his private practice in Brewster, Dr. Bellorini donates time by helping people on the Cape who are not able to see a dentist regularly, such as the elderly in assisted living, U.S.veterans and people with no dental insurance. In addition, Dr. Bellorini works with the clinical staff at the Ellen Jones Community Dental Clinic (Harwich) and the Mid -Upper Cape Community Health Center (Hyannis)to help adults and children on the Cape with limited resources get their oral health treated.For the past 4 years, Dr. Bellorini and his dental team open their office 2 days a year to underserved people and U.S. Veterans on the Cape to recieve free dental care. It is a rewarding day for all who participated.